Today is the day My most influential musical friend died. RIP Ronny Walker. I got the call this morning around 6am and was saddened. Although after several times over the past year, I started a new "diet", today was different.… Continue reading →
The standard band consists of a drummer, bass and guitar player, a stacked keyboard player and percussionist.
With Travis out front and occasional backup singers, your live music experience will be forever upgraded.
Thanks for your support and we look… Continue reading →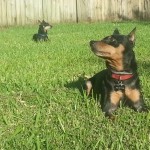 Hello everyone and welcome to my site.  Make yourself at home and if you need anything, just let your server know.
Feel free to relax, enjoy and have fun.  We only ask one thing.
Do Not Fall… Continue reading →